University City 5K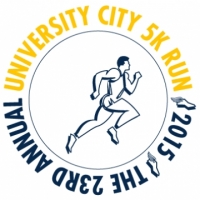 Date: 2015-04-18
Race Type: 5K

DREXEL RUNS UNIVERSITY CITY!
Each year, experienced runners and amateur weekend athletes take to the streets for the University City 5K Run, benefiting the Nicholas P. Pipino Memorial Scholarship for Drexel University students.
Lace of up your sneakers and join the Alumni Association for one of Drexel University's longest running traditions!
WHY WE RUN
The University City 5K Run, formerly known as the Pipino Run, was founded by the Nicholas P. Pipino Memorial Foundation. The Foundation was created by family, friends, and volunteers seeking to stop senseless acts of violence and also preserve their fond memories of Nick Pipino.
Nick was a Drexel University student who was fatally stabbed outside Cavanaugh's Restaurant & Bar on December 19, 1992, where he worked part-time as a bartender while pursuing an undergraduate degree at Drexel. In keeping with Nick's love for the outdoors, the Run has been organized since 1993 as a way to make something positive come out of Nick's untimely death.