Hershey Half Marathon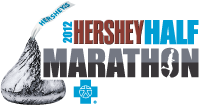 Date: 2015-10-18
Race Type: Half Marathon

Join us for the Hershey Half Marathon, presented by Capital BlueCross on Sunday, October 18, 2015 to benefit Children's Miracle Network at Penn State Hershey Children's Hospital. This course will take participants on a 13.1 mile tour of Hershey, PA with several memorable locations along the way, including Hersheypark, Milton Hershey School, the world-famous Chocolate Avenue, and more! Race will begin at 7:30 AM at Hersheypark Stadium.

Participants can choose to run or walk the course individually or as part of a 2-person relay team. For those participating in the relay, transportation will be provided to and from the half-way point. All participants must maintain a 14-minute mile pace and must be at least 14 years of age on race day to participate.

Race registration fee includes a race long sleeve tech t-shirt, goodie bag, finisher's medal, post race refreshments, and 2 tickets to Hersheypark in the Dark. As an added bonus, The Spa At The Hotel Hershey will be offering complimentary post-race massages to runners at the stadium on a first-come-first-serve basis.