High Cloud PeasantMan Triathlon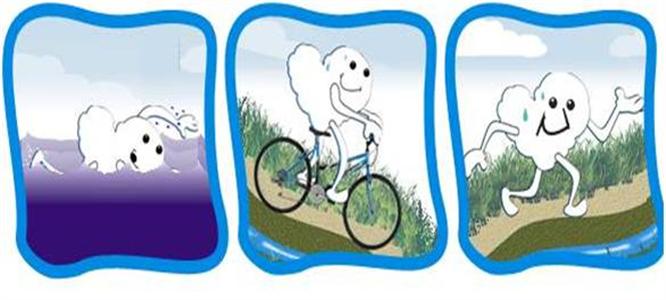 Date: 2014-05-04
Race Type: Sprint & Olympic Tri

Join us on Sunday, May 4th, 2014 at the High Cloud PeasantMan Triathlon at the beautiful Lake Anna State Park and Beach. As part of the PeasantMan experience, there will be an open water swim component in the waters of Lake Anna, which will then be followed by a bike ride that will go through the beautiful Park. The run will be along the trails overlooking the Lake. The bike ride will be a fixed distance of about 24 miles. The swim will have a 750 meter and 1,500 meter option. The run will have a 5k and 10k option and there will be a T-1/T-2 area. We will follow the event with an amazing BBQ celebration, and a post race massage to help you unwind your PeasantMan accomplishment. High Cloud's PeasantMan has finishers prizes, raffles, on-course support to keep you pumped up, sponsored food, beverages and much more! You will reach your High Cloud and get a whole VIP experience with your PeasantMan victory celebration! We have everything to make this a great event. It is more than a training day; it is global event embracing many communities, children and athletes at once! Proceeds from the event will go to provide educational and sports programs to the High Cloud and Achieve children!
If you want to show up only to swim, bike, or run .... that is also acceptable! This is a training weekend with a picnic in a social atmosphere as opposed to a competitive one. No one there will be tracking your time. You go and handle things at your own pace. Come out and have fun with folks who share your passions.
We will have activities throughout the weekend including: group bike rides out of the park (multiple distances up to 112 miles), open water swim clinics, bike clinics, BBQs among many other events! Sta tuned for more details.
We would like you to join our Firstgiving High Cloud PeasantMan Challenge, where you would be

eligible for some fabulous raffle prizes including a bike from Pro Bicycle Shop.

To do so, please click the following link and sign up:
http://www.firstgiving.com/highcloud